Diary of Peter J. Perrine
Private, Company C
September 20, 1861 to July 4, 1864
Web Author's Notes:
The following image was submitted to this website by a donor. The transcription, below, is by the web author and reflects the actual diary text as accurately as possible.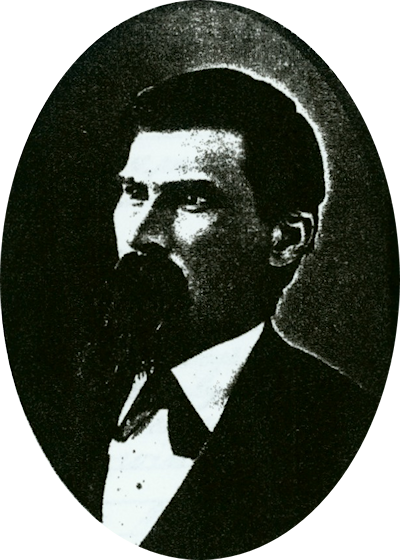 Page 24 - December 29, 1862 to December 30, 1862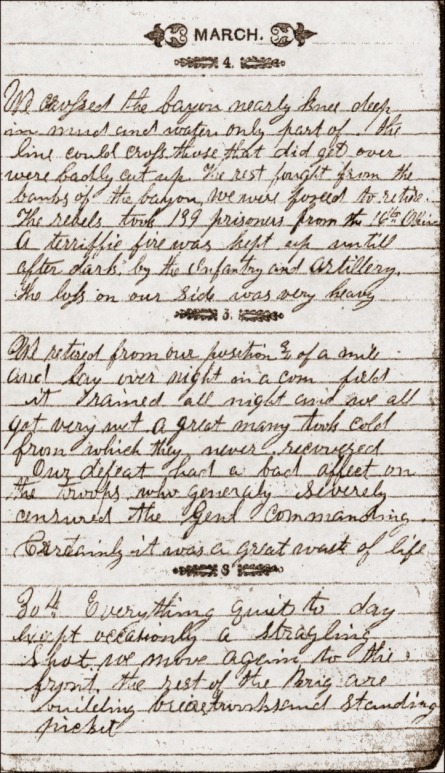 We crossed the bayou nearly knee deep in mud and water. only part of the line could cross. those that did get over were badly cut up. The rest fought from the banks of the bayou. We were forced to retire. The rebels took 139 prisoners from the 16th Ohio. A terrific fire was kept up untill after dark by the Infantry and Artillery. The loss on our side was very heavy. We retired from our position 3/4 of a mile and lay over night in a corn field. it rained all night and we all got very wet. A great many took cold from which they never recovered. Our defeat had a bad affect on the troops who generaly severely censured the Genl commanding. Certainly it was a great waste of life.
30th. Everything quiet to day except occasionly a strayling shot. We move again to the front. the rest of the Brig are building breastworks and standing picket.