Diary of Peter J. Perrine
Private, Company C
September 20, 1861 to July 4, 1864
Web Author's Notes:
The following image was submitted to this website by a donor. The transcription, below, is by the web author and reflects the actual diary text as accurately as possible.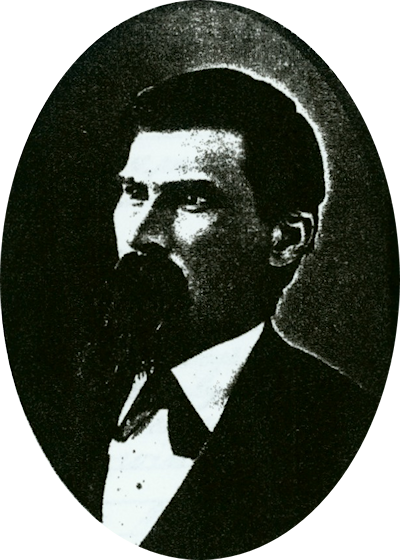 Page 23 - December 28, 1862 to December 29, 1862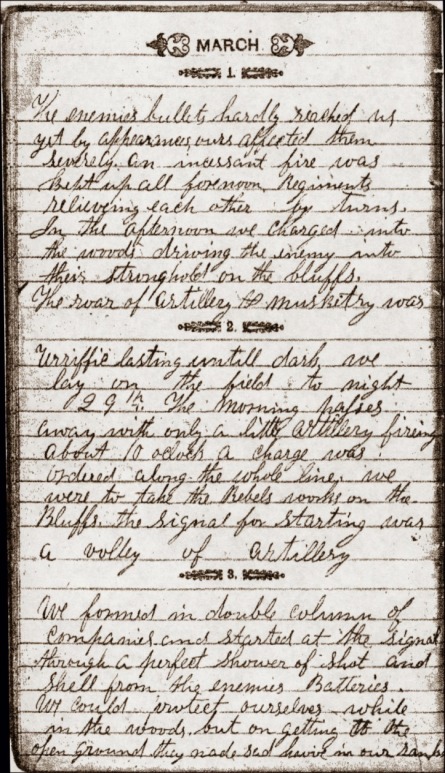 The enemies bullets hardly reached us yet by appearances ours effected them severely. An incessant fire was kept up all forenoon. Regiments relieving each other by turns. In the afternoon we charged into the woods driving the enemy into their stronghold on the bluffs. The roar of artillery & musketry was terrific lasting untill dark. we lay on the field to night.
29th The morning passes away with only a little artillery firing. about 10 oclock a charge was ordered along the whole line. we were to take the Rebels works on the Bluffs. the signal for starting was a volley of artillery. We formed in double columns of companies and started at the signal through a perfect shower of shot and shell from the enemies Batteries. We could protect ourselves while in the woods but on getting to the open ground they (made sad havic)? in our ranks.