Diary of Peter J. Perrine
Private, Company C
September 20, 1861 to July 4, 1864
Web Author's Notes:
The following image was submitted to this website by a donor. The transcription, below, is by the web author and reflects the actual diary text as accurately as possible.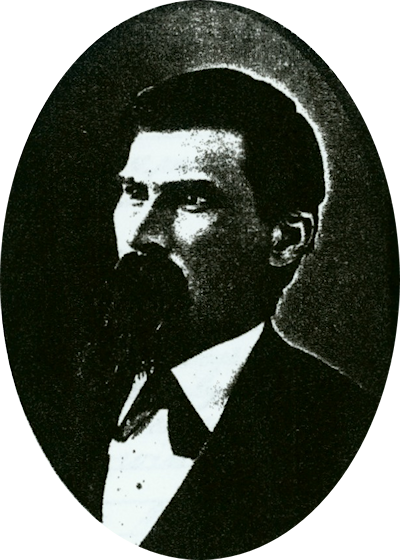 Page 22 - December 25, 1862 to December 28, 1862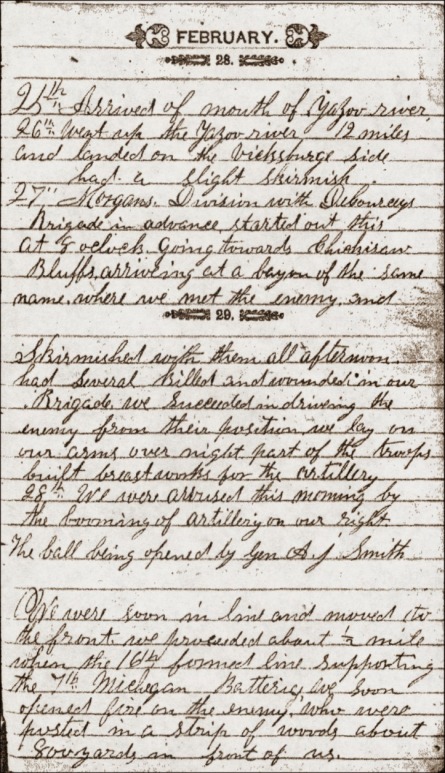 25th. Arrived of mouth of Yazoo river.
26th. Went up the Yazoo river 12 miles and landed on the Vicksburge side. had a slight skirmish.
27th. Morgans Division with DeCourceys Brigade in advance started out this at 8 oclock going towards Chickisaw Bluffs arriving at a bayou of the same name where we met the enemy and Skirmished with them all afternoon. had several killed and wounded in our Brigade. we succeeded in driving the enemy from their position. we lay on our arms over night. part of the troops built breast works for the artillery.
28th. We were arised this morning by the booming of artillery on our right. The ball being opened by Gen. A. J. Smith. We were soon in line and moved to the front. we proceeded about 1/2 mile when the 16th formed line supporting the 7th Michigan Battery. We soon opened fire on the enemy, who were posted in a strip of woods about 800 yards in front of us.