Diary of Peter J. Perrine
Private, Company C
September 20, 1861 to July 4, 1864
Web Author's Notes:
The following image was submitted to this website by a donor. The transcription, below, is by the web author and reflects the actual diary text as accurately as possible.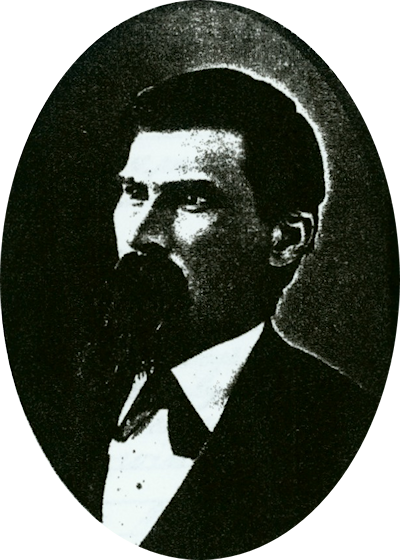 Page 21 - November 23, 1862 to December 21, 1862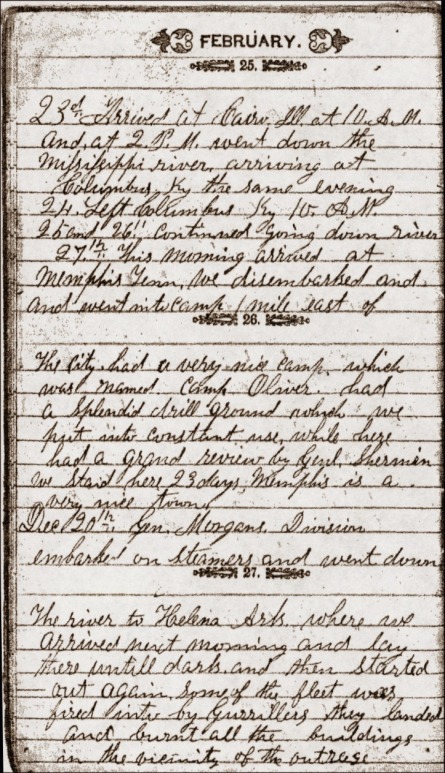 23d. Arrived at Cairo, Ill. at 10 A.M. and at 2 P.M. went down the Mississippi river arriving at Columbus, Ky. the same evening.
24. Left Columbus Ky. 10 A.M.
25 and 26th. Continued going down river.
27th. This morning arrived at Memphis, Tenn. We disembarked and and went into camp 1 mile east of The City. had a very nice camp, which was named Camp Oliver. had a splendid drill ground which we put into constant use while here, had a grand review by Genl. Sherman. we Staid here 23 days. Memphis is a very nice town.
Dec. 20th. Gen. Morgans Division embarked on steamers and went down The river to Helena Ark. where we arrived next morning and lay there untill dark and then started out again. Some of the fleet was fired into by Gurrilers. they landed and burnt all the buildings in the vicinity of the outrage.