Diary of Peter J. Perrine
Private, Company C
September 20, 1861 to July 4, 1864
Web Author's Notes:
The following image was submitted to this website by a donor. The transcription, below, is by the web author and reflects the actual diary text as accurately as possible.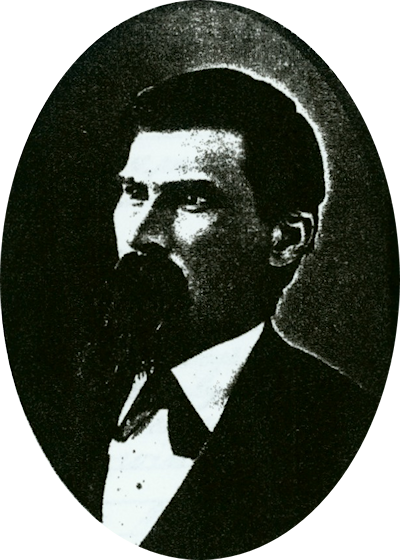 Page 20 - November 10, 1862 to November 22, 1862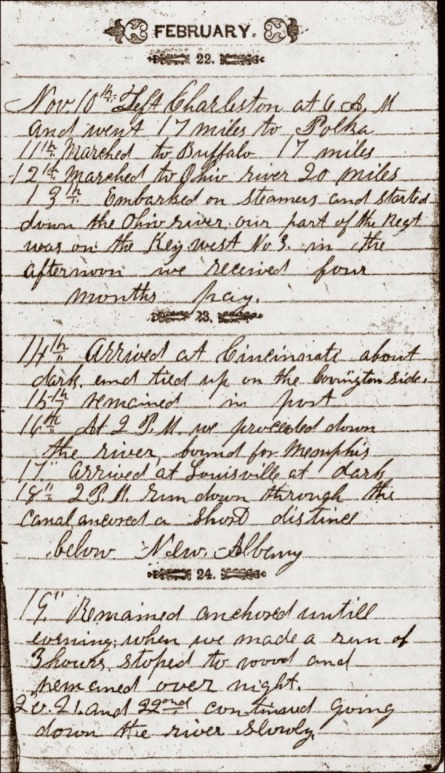 Nov. 10th. Left Charleston at 6 A.M. and went 17 miles to Polka.
11th. Marched to Buffalo 17 miles.
12th. Marched to Ohio river 20 miles.
13th. Embarked on steamers and started down the Ohio river. our part of the Regiment was on the Key West No. 3. in the afternoon we received four months pay.
14th. Arrived at Cincinnati about dark and tied up on the Covington side.
15th. remained in port.
16th. At 2 P.M. we proceeded down the river bound for Memphis.
17th. Arrived at Louisville at dark.
18th. 2 P.M. run down the canal, anchored a short distance below New Albany
19th. Remained anchored untill evening when we made a run of 3 hours. Stoped to sound (?) and remained over night.
20, 21 and 22nd. continued going down the river slowly.