Diary of Peter J. Perrine
Private, Company C
September 20, 1861 to July 4, 1864
Web Author's Notes:
The following image was submitted to this website by a donor. The transcription, below, is by the web author and reflects the actual diary text as accurately as possible.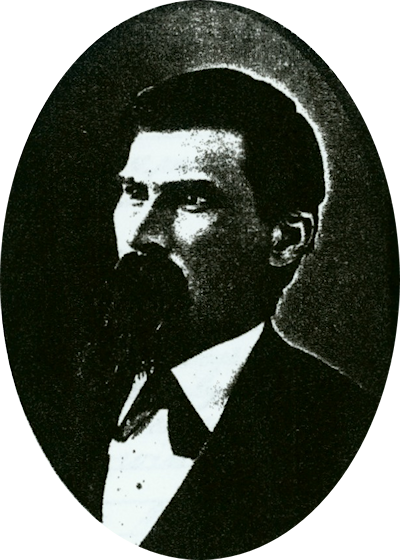 Page 18 - October 5, 1862 to October 22, 1862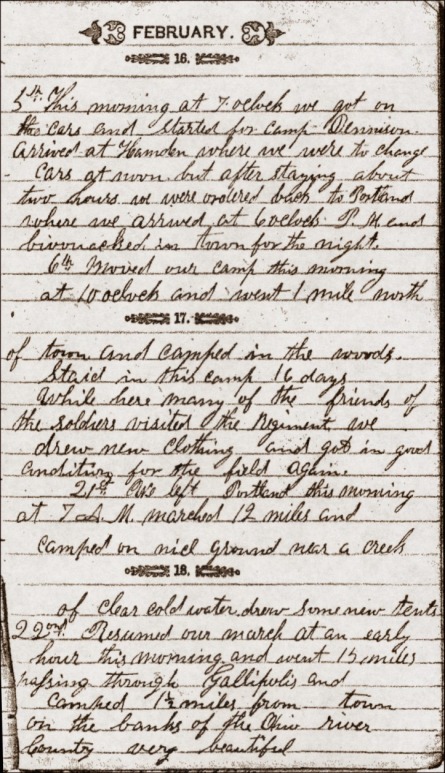 5th. This morning at 7 oclock we got on the cars and started for Camp Dennison. Arrived at Hamden where we were to change cars at noon but after staying about two hours we were ordered back to Portland where we arrived at 6 oclock P.M. and bivouacked in town for the night.
6th. Moved out camp this morning at 10 oclock and went 1 mile north of town and camped in the woods. Staid in this camp 16 days. While here many of the friends of the soldiers visited the Regiment. We drew new clothing and got in good condition for the field again.
21st. We left Portland this morning at 7 A.M. marched 12 miles and camped on nice ground near a creek of clear cold water. drew some new tents.
22nd. Resumed our march at an early hour this morning and went 15 miles passing through Gallipolis and camped 1 1/2 miles from town on the banks of the Ohio river. Country very beautiful.