Diary of Peter J. Perrine
Private, Company C
September 20, 1861 to July 4, 1864
Web Author's Notes:
The following image was submitted to this website by a donor. The transcription, below, is by the web author and reflects the actual diary text as accurately as possible.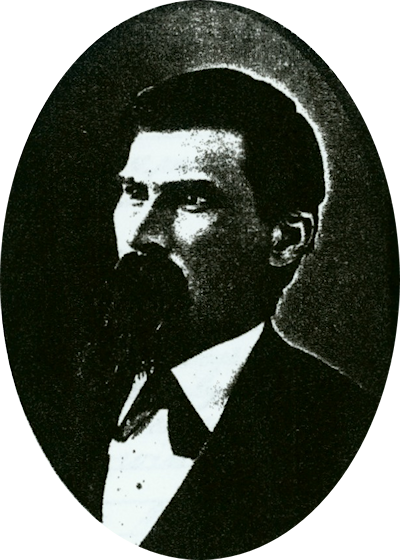 Page 17 - October 4, 1862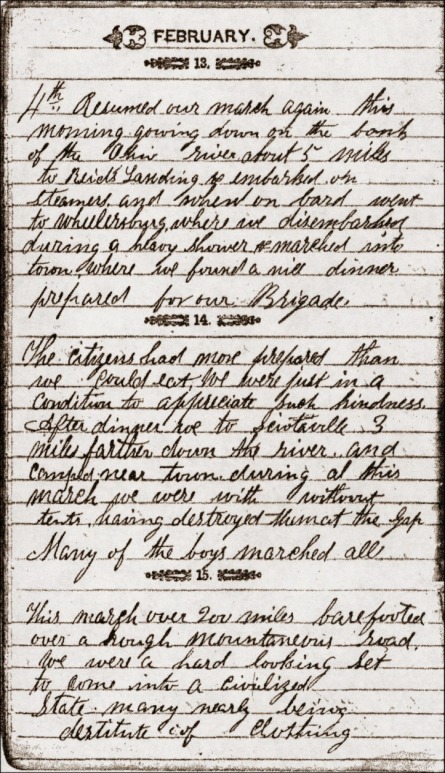 4th. Resumed our march again this morning going down on the bank of the Ohio river about 5 miles to Reid's Landing & embarked on steamers and when on board went to Wheelersburg where we disembarked during a heavy shower & marched into town where we found a nice dinner prepared for our Brigade.
The citizens had more prepared than we could eat. We were just in a condition to appreciate such kindness. After dinner we (marched?) to Sciotoville 3 miles farther down the river and camped near town. during all this march we were with without tents having destroyed them at the gap. Many of the boys marched all this march over 200 miles barefooted over a rough mountaneous road. We were a hard looking set to come into a civilized State many nearly being destitute of clothing.