Diary of Peter J. Perrine
Private, Company C
September 20, 1861 to July 4, 1864
Web Author's Notes:
The following image was submitted to this website by a donor. The transcription, below, is by the web author and reflects the actual diary text as accurately as possible.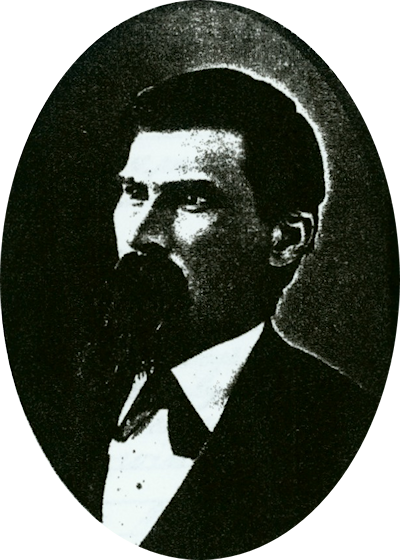 Page 16 - October 2, 1862 to October 3, 1862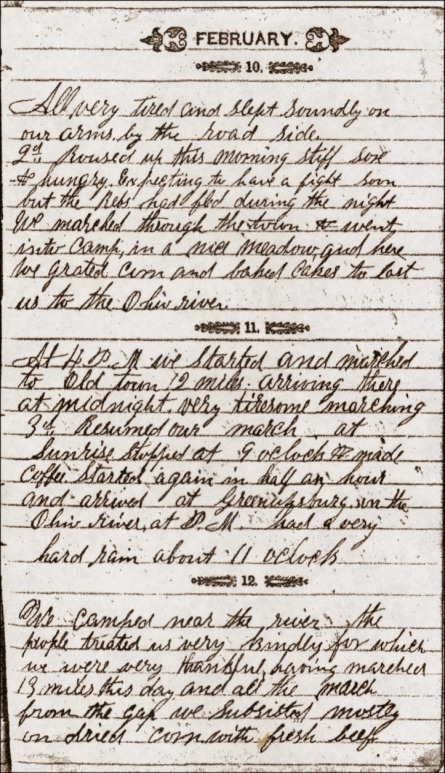 All very tired and slept soundly on our arms by the road side.
2d. Roused up this morning stiff sore and hungry. Expecting to have a fight soon but the Rebs had fled during the night. We marched through the town & went into camp, in a nice meadow, and here we grated corn and baked cakes to last us to the Ohio river.
At 4 P. M. we started and marched to Old town 12 miles arriving there at midnight. very tiresome marching.
3d. Resumed our march at Sunrise. Stopped at 9 oclock & made coffee. Started again in half an hour and arrived at Greenupsburg, on the Ohio river at P.M. had a very hard rain about 11 oclock.
We camped near the river. the people treated us very kindly for which we were very thankful having marched 13 miles this day and all the march from the gap we subsisted mostly on dried corn with fresh beef.