Diary of Peter J. Perrine
Private, Company C
September 20, 1861 to July 4, 1864
Web Author's Notes:
The following image was submitted to this website by a donor. The transcription, below, is by the web author and reflects the actual diary text as accurately as possible.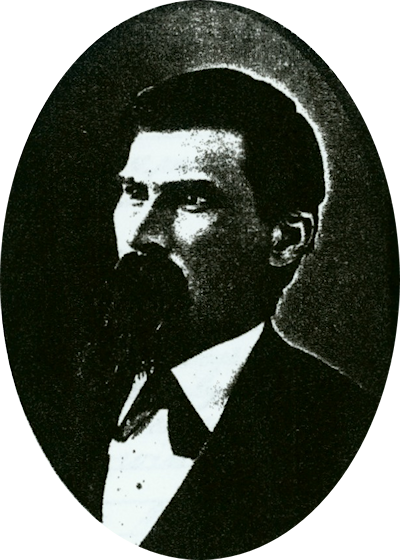 Page 15 - September 27, 1862 to October 2, 1862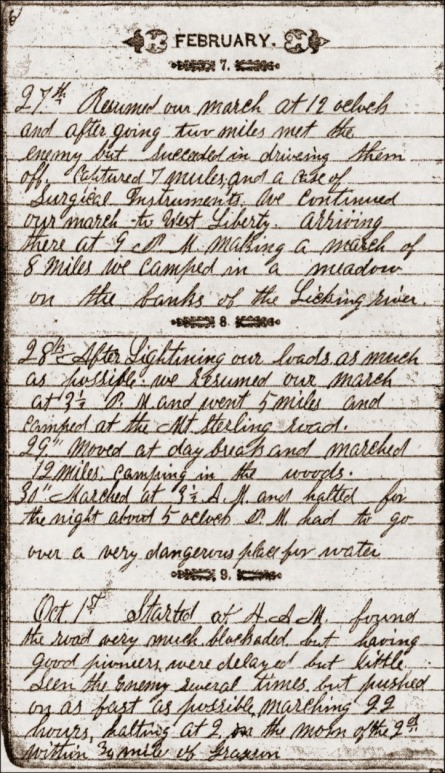 27th. Resumed our march at 12 oclock and after going two miles met the enemy but succeeded in driving them off. Captured 7 mules and a case of Surgical Instruments. We continued our march to West Liberty. Arriving there at 9 P.M. making a march of 8 miles. we camped in a meadow on the banks of the Licking river.
28th. After Lightining our loads as much as possible we resumed our march at 3 1/2 P. M. and went 5 miles and camped at the Mt. Sterling road.
29th. Moved at day break and marched 12 miles camping in the woods.
30th. Marched at 3 1/2 A. M. and halted for the night about 5 oclock P.M. had to go over a very dangerous place for water
Oct. 1st. Started at 4 A.M. found the road very much blockaded but having good pioneers were delayed but little. Seen the enemy several times but pushed on as fast as possible marching 22 hours, halting at 2 A.M. the morn of the 2d. within 3/4 mile of Grayson