Diary of Peter J. Perrine
Private, Company C
September 20, 1861 to July 4, 1864
Web Author's Notes:
The following image was submitted to this website by a donor. The transcription, below, is by the web author and reflects the actual diary text as accurately as possible.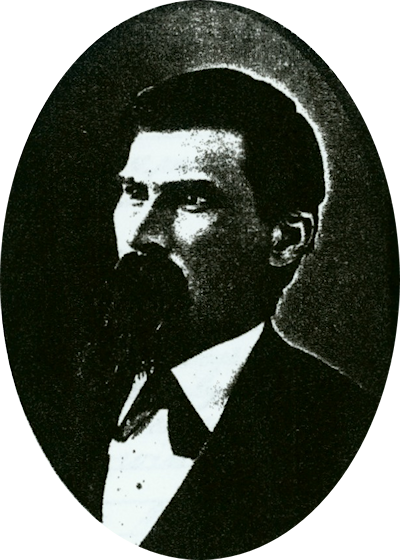 Page 14 - September 22, 1862 to September 26, 1862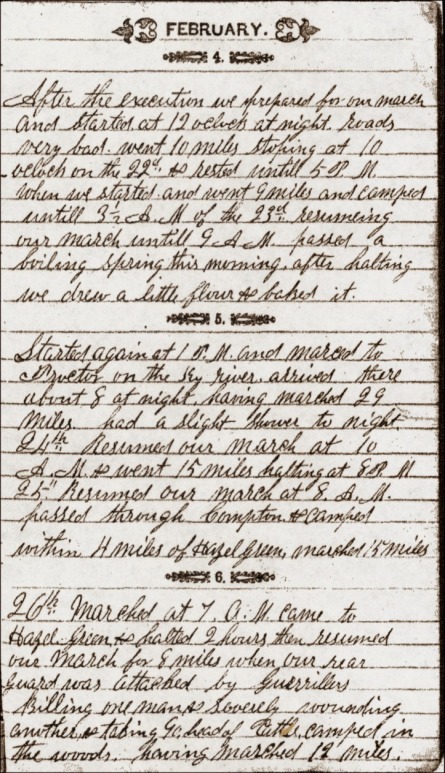 After the execution we prepared for our march and started at 12 oclock at night. roads very bad. went 10 miles stoping at 10 oclock on the 22d & rested until 5 P.M. when we started and went 9 miles and camped untill 3 1/2 oclock of the 23d resuming our march untill 9 A.M. passed a boiling spring this morning. after halting we drew a little flour & baked it. Started again at 1 P.M. and marched to Proctor on the Ky river. arrived there about 8 at night having marched 29 miles. had a slight shower to night.
24th. Resumed our march at 10 A.M. & went 15 miles halting at 8 P.M.
25th. Resumed our march at 8 A.M. passed through Campton & camped within 4 miles of Hazel Green, marched 15 miles.
26th. Marched at 7 A.M. Came to Hazel Green & halted 2 hours then resumed our march for 8 miles when our rear guard was attacked by Guerrillas killing one man & severely wounding another & taking 90 head of cattle. camped in the woods having marched 12 miles.