Diary of Peter J. Perrine
Private, Company C
September 20, 1861 to July 4, 1864
Web Author's Notes:
The following image was submitted to this website by a donor. The transcription, below, is by the web author and reflects the actual diary text as accurately as possible.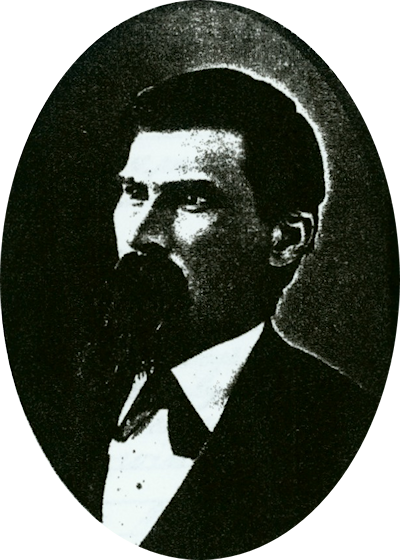 Page 13 - August 18, 1862 to September 17, 1862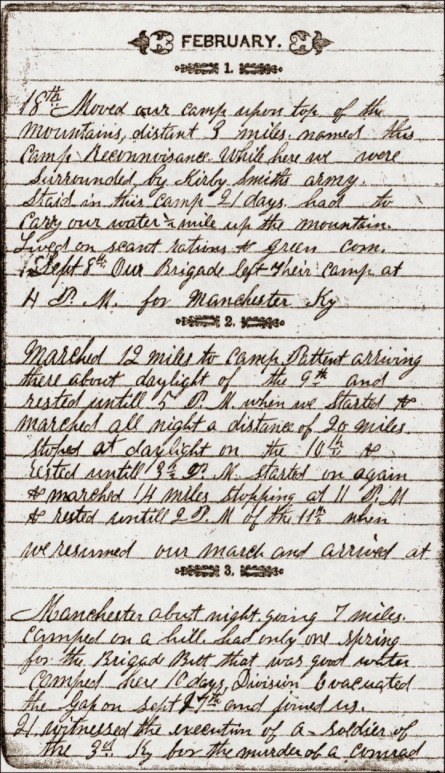 18th. Moved our camp upon top of the mountains, distant 3 miles. named this Camp Reconnaissance. While here we were surrounded by Kirby Smith's army. Staid in this camp 21 days. had to carry our water 1/2 mile up the mountain. Lived on scant rations and green corn.
Sept 8th. Our Brigade left their camp at 4 P. M. for Manchester Ky. Marched 12 miles to Camp Pattent arriving there about daylight of the 9th and rested untill 5 P. M. when we Started & marched all night a distance of 20 miles. Stopped at daylight on the 10th & rested untill 3 1/2 P. M. Started on again and marched 14 miles stopping at 11 P. M. & rested untill 2 P. M. of the 11th when we resumed our march and arrived at Manchester about night going 7 miles. Camped on a hill. had only one spring for the Brigade Butt that was good water. Camped here 10 days.
Division evacuated the Gap on Sept 17th and joined us.
21. witnessed the execution of a soldier of the 3d Ky for the murder of a comrad.