Diary of Peter J. Perrine
Private, Company C
September 20, 1861 to July 4, 1864
Web Author's Notes:
The following image was submitted to this website by a donor. The transcription, below, is by the web author and reflects the actual diary text as accurately as possible.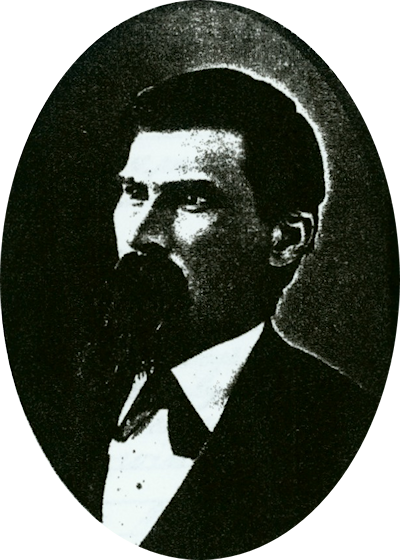 Page 10 - May 22, 1862 to June 18, 1862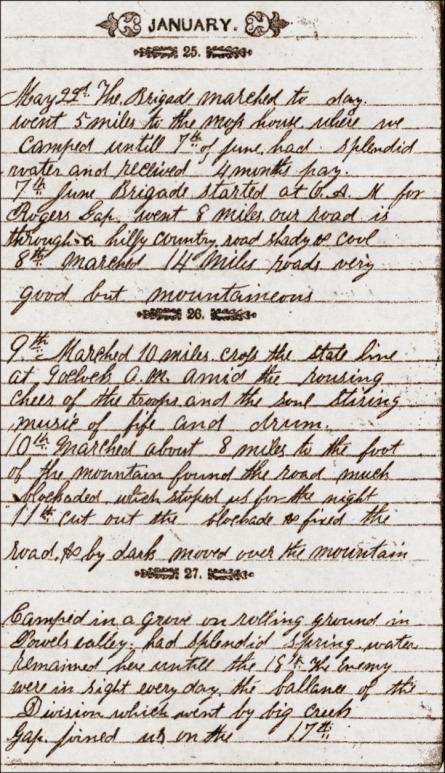 May 22d. The brigade marched to day. went 5 miles to the moss house where we camped untill 7th of June. had splendid water and received 4 months pay.
7th June. Brigade started at 6 A. M. for Rogers Gap. went 8 miles. our road is through a hilly country road shady and cool.
8th. Marched 14 miles. roads very good but mountainous.
9th. Marched 10 miles. cross the state line at 9 oclock a. m. amid the rousing cheer of the troops and the soul stiring music of fife and drum.
10th. Marched about 8 miles to the foot of the mountain. found the road much blockaded which stoped us for the night.
11th. Cut out the blockade and fixed the road & by dusk moved over the mountain. Camped in a grove on rolling ground in Powel valley (Powell's Valley). had splendid spring water. remained here until the 18th. The enemy were in sight every day. the ballance of the Division which went by big creek Gap joined us on the 17th.