Diary of Peter J. Perrine
Private, Company C
September 20, 1861 to July 4, 1864
Web Author's Notes:
The following image was submitted to this website by a donor. The transcription, below, is by the web author and reflects the actual diary text as accurately as possible.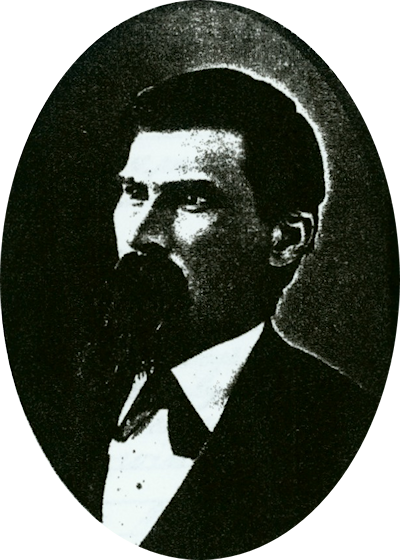 Page 11 - June 18, 1862 to July 28, 1862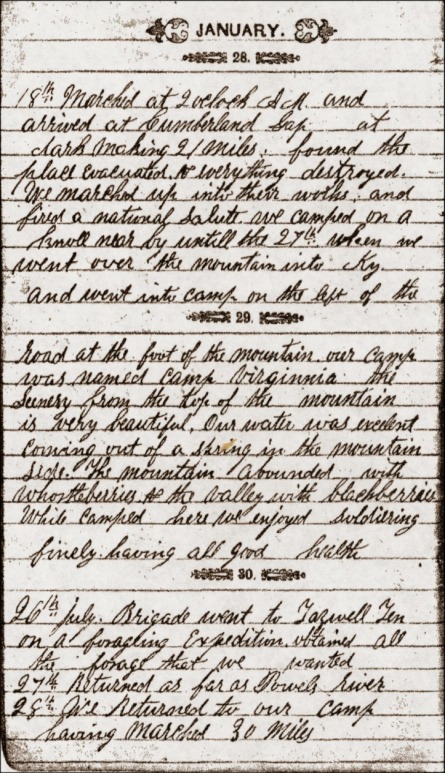 18th. Marched at 2 oclock A.M. and arrived at Cumberland Gap at dark marching 21 miles. found the place evacuated & everything destroyed. We marched up into their works and fired a national Salute. we camped on a knoll near by until the 27th when we went over the mountain into Ky. and went into camp on the left of the road at the foot of the mountain. our camp was named camp Virginnia. the Seenery from the top of the mountain is very beautiful. our water was excelent coming out of a spring in the moutain side. The mountain abounded with whortleberries & the valley with blackberries. While camped here we enjoyed soldiering finely having all good health.
26th July. Brigade went to Tazwell Ten on a forageing Expedition. obtained all the forage that we wanted.
27th. Returned as far as Powels river.
28th. We returned to our camp having marched 30 miles.