Page 3 - December 18, 1861 to January 16, 1862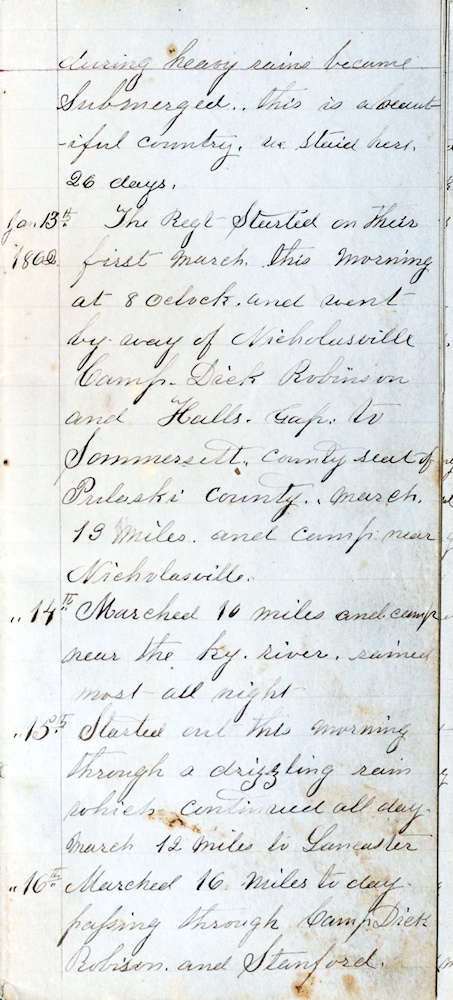 during heavy rains became Submerged.. this is a beautiful country. we staid here 26 days.
Jan 13th
1862
The Regt Started on their first march this morning at 8 oclock and went by way of Nicholasville Camp Dick Robinson and Halls Gap to Sommersett county seat of Pulascki county. march 13 miles and camp near NIcholasville.
" 14th
Marched 10 miles and camp near the Ky. River. rained most all night
" 15th
Started out this morning through a drizzling rain which continued all day. March 12 miles to Lancaster.
" 16th
Marched 16 miles to day passing through Camp Dick Robison and Stanford.