Military Notes of John M. Boling
Lieutenant, Company B, 16th OVI
1862-1863
Company Roll - Privates (continued)
Web Author's Notes:
The following image was submitted to this website by a donor. The transcription, below, is by the web author and reflects the actual text as accurately as possible. The specific purpose of this listing and any marks is unknown.
This page has been dated to some time before December 28, 1862.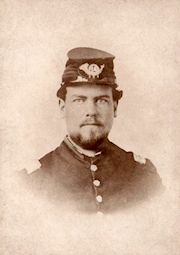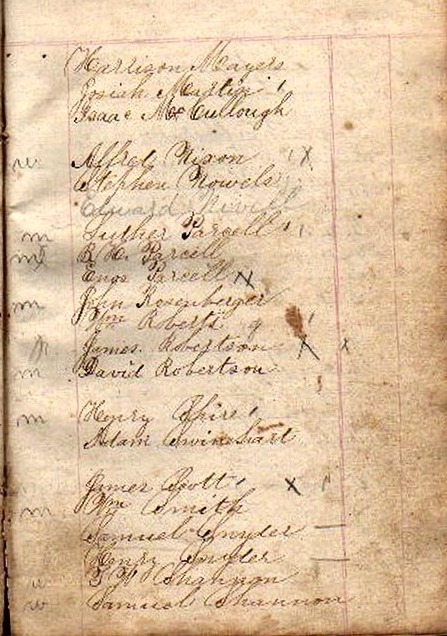 Harrison Mayers
Josiah Martin
Isaac McCullough
Alfred Nixon
Stephen Nowels
Edward Nevill
Luther Parcell
B. H. Parcell
Enos Parcell
John Rosenberger
Wm Roberts
James Robertson
David Robertson
Henry Shire
Adam Swinehart
James Scott
Wm Smith
Samuel Snyder
Henry Snyder
T W Shannon
Samuel Shannon