RAIN AND MORE RAIN
During this time the 16th Ohio remained camped along the Mississippi River near Morganza Bend, Louisiana. Various diary entries indicate heavy rains fell almost every day. Several military reviews were made by generals. It seems as if the Union is content to simply hold the ground along the Mississippi River, not wanting to venture out too far into the Louisiana countryside in search of Rebels who knew the ground very well and had many sympathizers who kept the them informed as to any moves made by the Union.
---
This period map shows the approximate location of the site where the 16th Ohio camped from May 29 to July 3, 1864.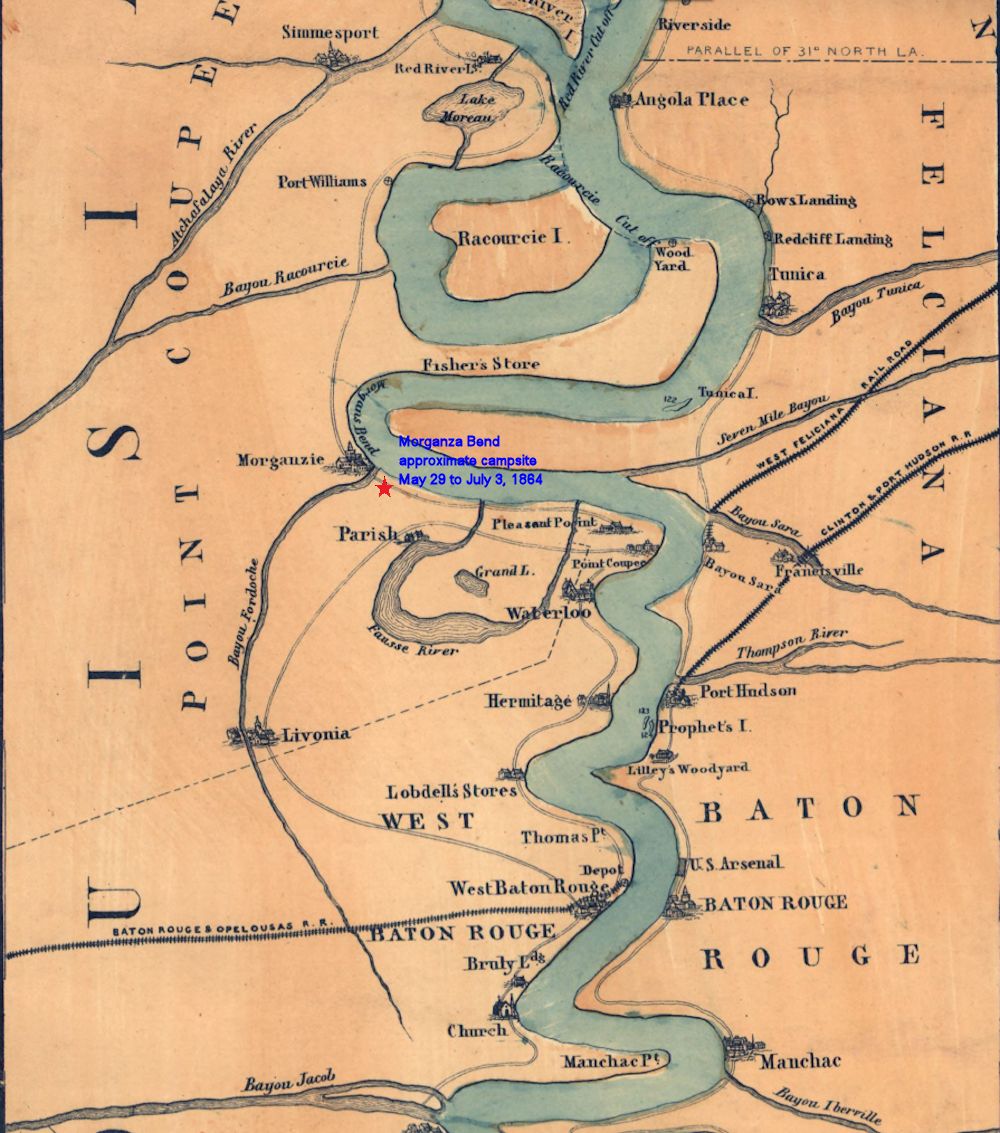 ---
Modern day wide view map showing the estimated location ( A ) of the 16th Ohio's campsite at Morganza Bend, Louisiana, from May 29 to July 3, 1864.