Page 15 - May 20 to June 25, 1864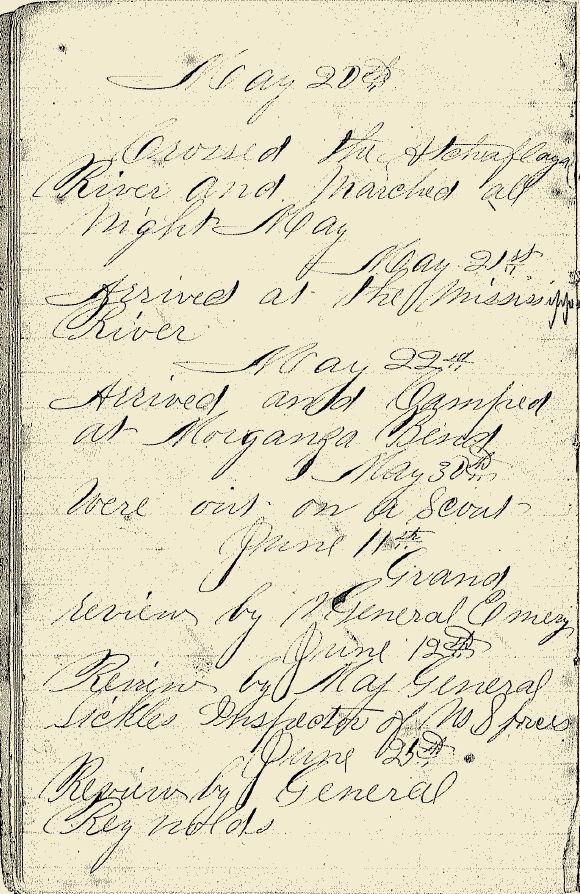 May 20th
Crossed the Atchafalaya River and marched all night
May 21st
Arrived at the Mississippi River.
May 22nd
Arrived and Camped at Morganza Bend.
May 30th
Were out on a scout.
June 11th
Grand Review by General Emery.
June 12th
Review by Maj General Sickles inspector of U S forces.
June 25th
Reviewed by General Reynolds.
Page 16 - September 6 to September 23, 1864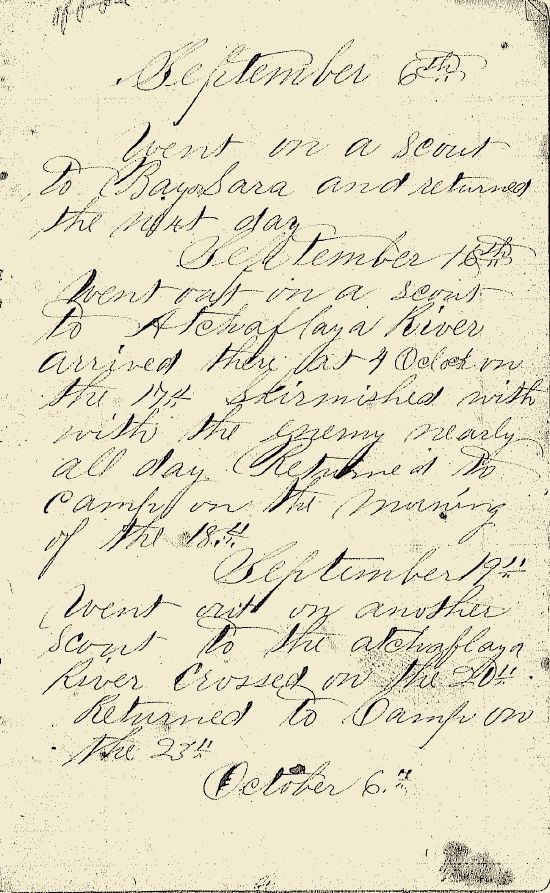 September 6th
Went on a scout to Bayou Sara and returned the next day.
September 16th
Went out on a scout to Atchafalaya River. Arrived there at 4 Oclock on the 17th. Skirmished with the enemy nearly all day. Returned to camp on the morning of the 18th.
September 19th
Went out on another scout to the atchaflaya River. Crossed on the 20th. Returned to camp on the 23rd.
October 6th