Page 13 - April 26 to May 5, 1864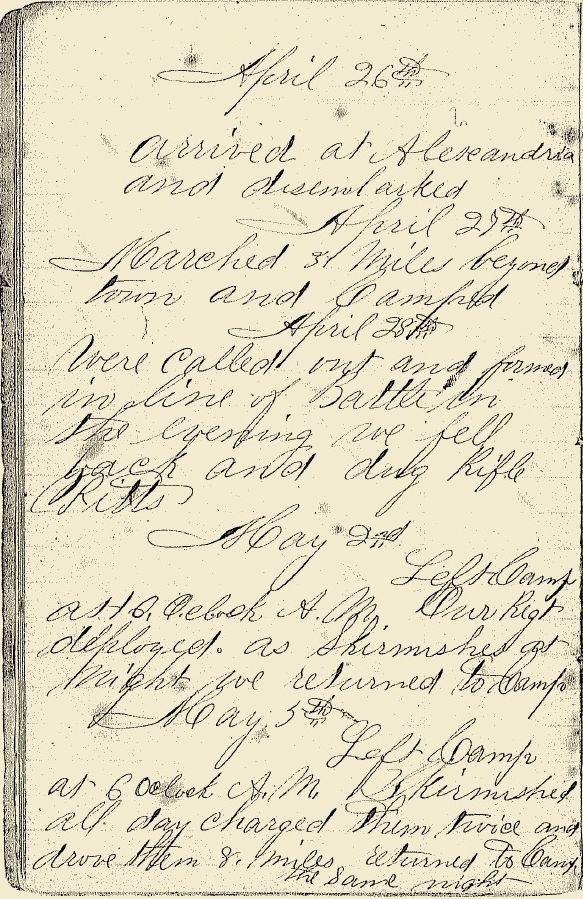 April 26th
Arrived at Alexandria and disembarked.
April 27th
Marched 3 miles beyond town and camped.
April 28th
Were called out and were formed in line of Battle in the evening we fell back and dug Rifle Pits.
May 2nd
Left camp at 10 O.clock A.M. Our regiment deployed as Skirmishers at night we returned to Camp.
May 5th
Left Camp at 6 oclock A.M. Skirmished all day charged them twice and drove them 8 miles. Returned to camp the same night.
Page 14 - May 6 to May 18, 1864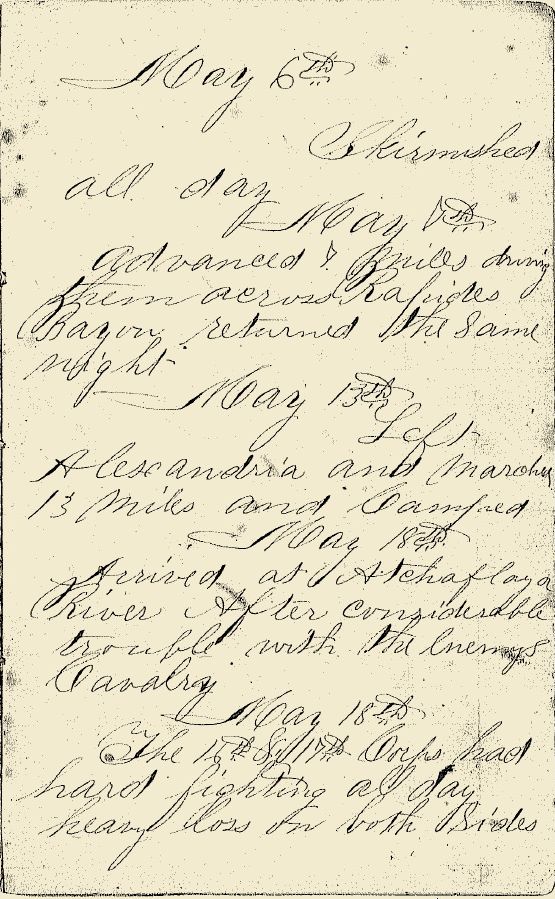 May 6th
Skirmished all day.
May 7th
Advanced 7 miles driving them across Rapides Bayou. returned the same night.
May 13th
Left Alexandria and marched 13 miles and camped.
May 18th
Arrived at Atchaflaya River After considerable trouble with the enemys Cavalry.
May 18th
The 16th & 17th Corps had hard fighting all day heavy losses on both sides.