Page 21 - April 21 to May 12, 1865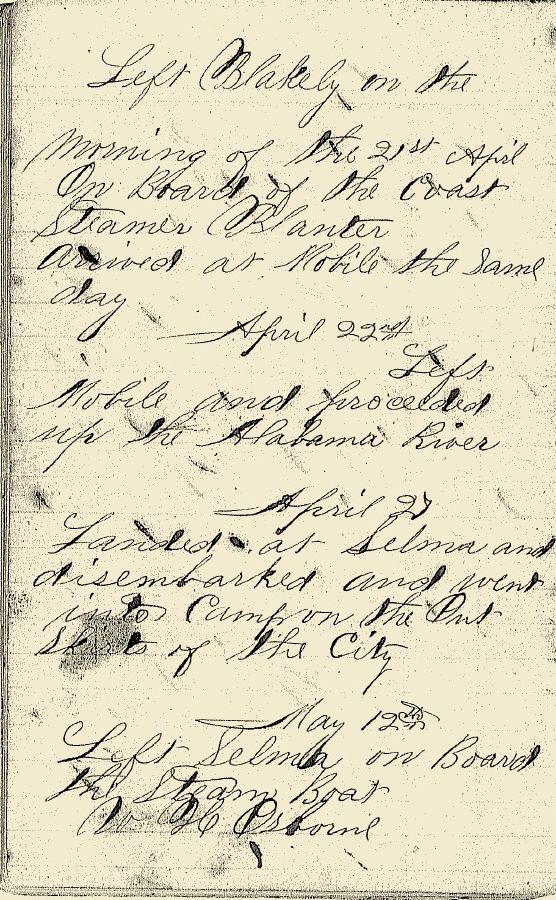 Left Blakely on the morning of the 21st of April On Board of the Coast Steamer Planter. Arrived at Mobile the same day.
April 22nd
Left Mobile and proceeded up the Alabama River.
April 27th
Landed at Selma and disembarked and went into Camp on the Out Skirts of the City.
May 12th
Left Selma on Board the Steam Boat W. H. Osborne.
Page 20 - May 13 to June 20, 1865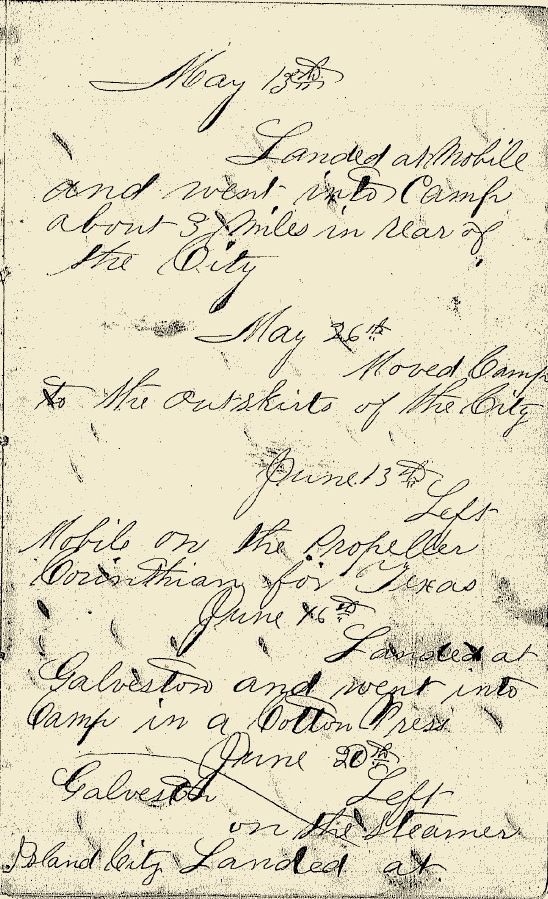 May 13th
Landed at Mobile and went into Camp about 3 miles in rear of the City.
May 26th
Moved Camp to the out skirts of the City.
June 13th
Left Mobile on the Propeller Corinthian for Texas.
June 16th
Landed at Galveston and went into Camp in a Cotton Press.
June 20th
Left Galveston on the Steamer Island City. Landed at ...