Page 19 - January 8 to March 25, 1865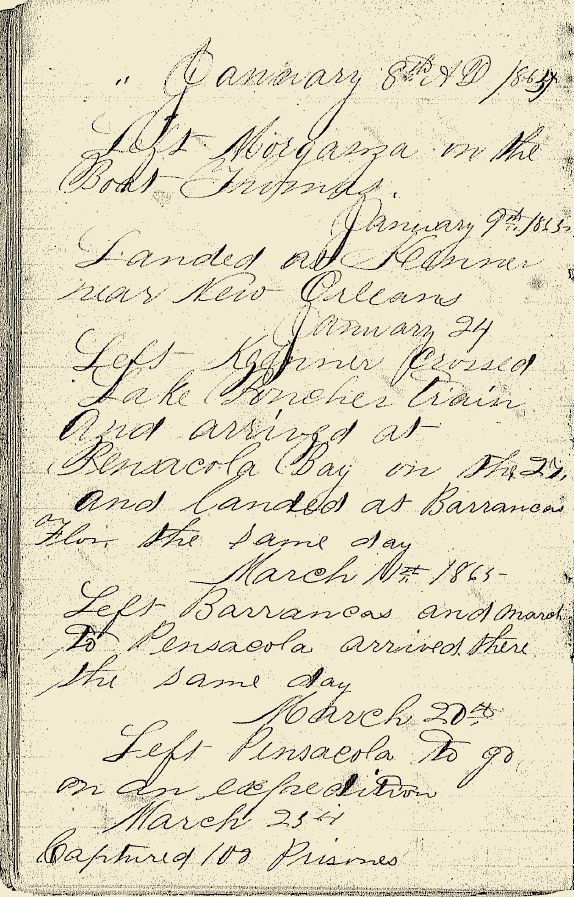 January 8th A.D. 1865
Left Morganza on the Boat Thomas
January 9th 1865
Landed at Kenner near New Orleans.
January 24th
Left Kenner crossed Lake Ponchertrain and arrived at Pensacola Bay on the 27th and landed at Barrancas, Flor. the same day.
March 11th 1865
Left Barrancas and march to Pensacola arrived there the same day.
March 20th
Left Pensacola to go on an expedition.
March 25th
Captured 100 Prisones.
Page 20 - April 2 to April 11, 1865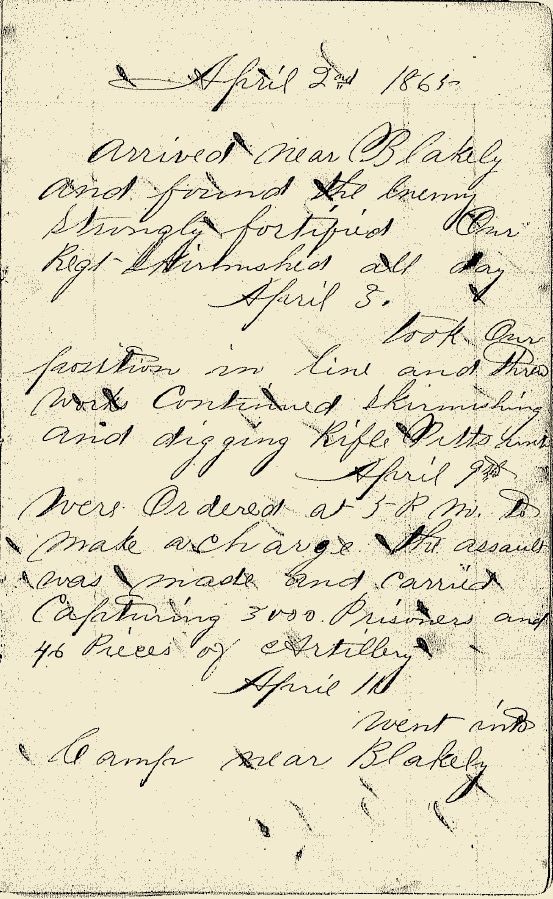 April 2nd 1865
Arrived near Blakely and found the enemy strongly fortified. Our Regt. skirmished all day.
April 3.
Took our position in line and threw works continued skirmishing and digging Rifle Pitts.
April 9th
Were ordered at 5 P.M. to make a charge. The assault was made and carried Capturing 3000 Prisoners and 46 Pieces of Artillery.
April 11th
Went into Camp near Blakely.