Images from the
Company K Reunion of 1915
16th Ohio Volunteer Infantry
Canaan, Ohio
October 7, 1882
Web Author's Notes:
This is a brief newspaper account of the 1915 reunion of Company K. No other records of this reunion have yet been found.
The article is from the Medina Sentinel newspaper published October 1, 1915, and provided by 16th Ohio contributor Rob Garber.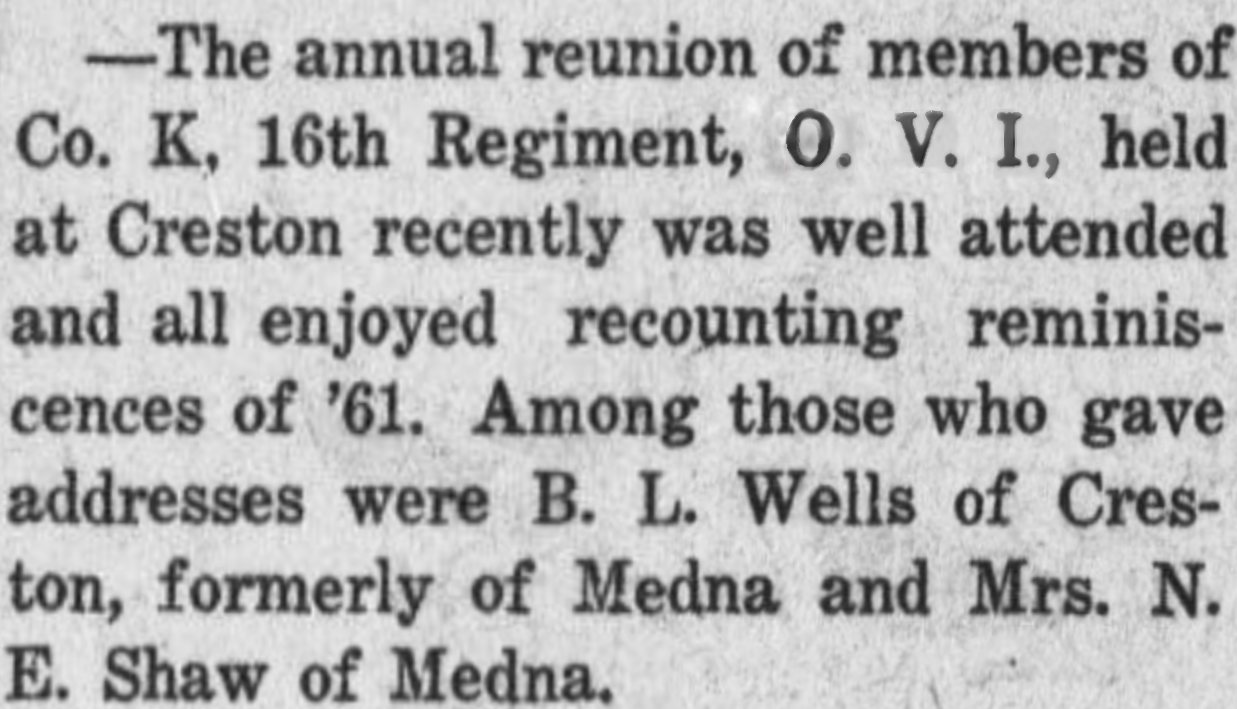 --The annual reunion of members of Co. K, 16th Regiment, O. V. I., held at Creston recently was well attended and all enjoyed recounting reminiscences of '61. Among those who gave addresses were B. L. Wells of Creston, formerly of Medna and Mrs. N. E. Shaw of Medna.