Web Author's Notes:
The 16th OVI website was fortunate in receiving an image of the inside cover and first page of the diary kept by
Sgt. John Caskey Hall, Co. C
. We are hoping to receive additional access to the diary but are very grateful to the contributor, H. Arlan Heiser, for sharing the image below, giving us another glimpse into the people and times of the Civil War.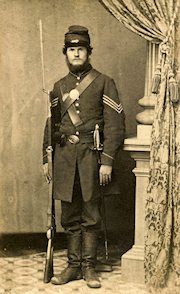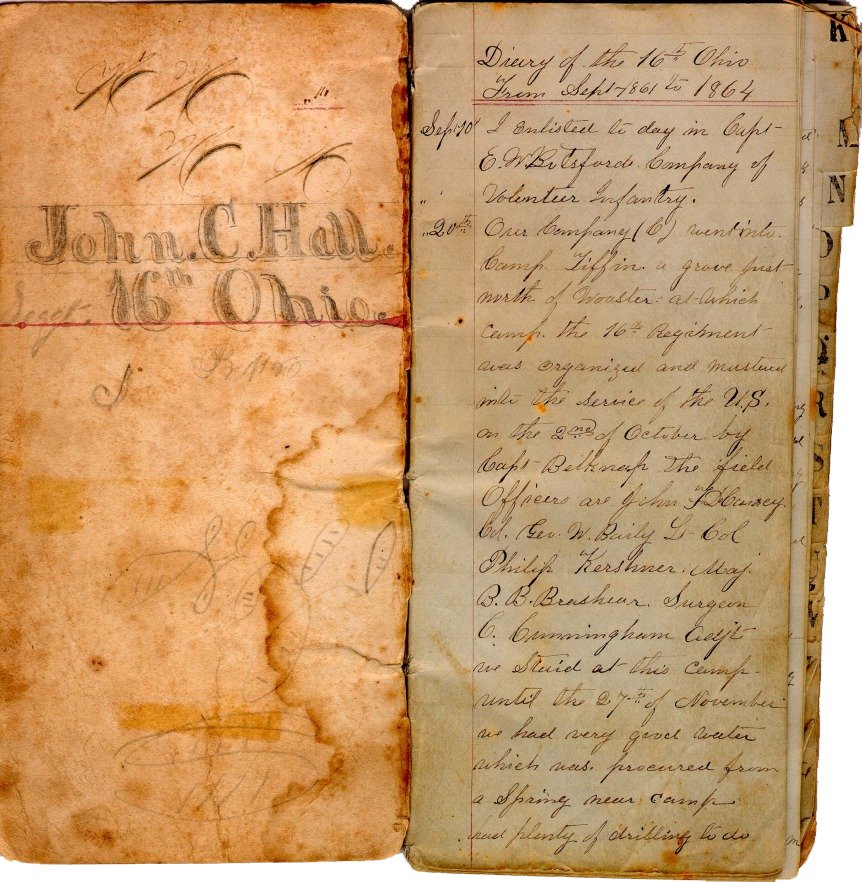 Diary of the 16th Ohio
From Sept 1861 to 1864
Sep 10th
I enlisted to day in Capt E. W. Botsfords Company of Volunteer Infantry.
" 20th
Our Company (C) went into Camp Tiffin a grove just north of Wooster at which camp the 16th Regiment was organized and mustered into the Service of the U. S. on the 2nd of October by Capt Belknap. The field Officers are John DeCourcey Col.
Geo. W. Baily Lt. Col
Philip Kershner Maj.
B. B. Brashear Surgeon
C. Cunningham Capt
we staid at this camp until the 27th of November. we had very good water which was procured from a Spring near camp and plenty of drilling to do ...