Web Author's Notes:
This document is the official notification to William Dorsey that he has been appointed to the rank of 2nd Lieutenant in the 16th Ohio Volunteer Infantry. Dorsey had served as a 2nd Lieutenant in Company K of 90-day regiment from April to August, 1861, under Capt. Milton Mills. He again joins Capt. Mills in Company D of the three-year regiment. Dorsey was promoted to 1st Lieutenant, Company A, on November 8, 1862, and to Captain of Company E on May 25, 1864.
This document was among the papers of Maj. Milton Mills and was handed down through his family.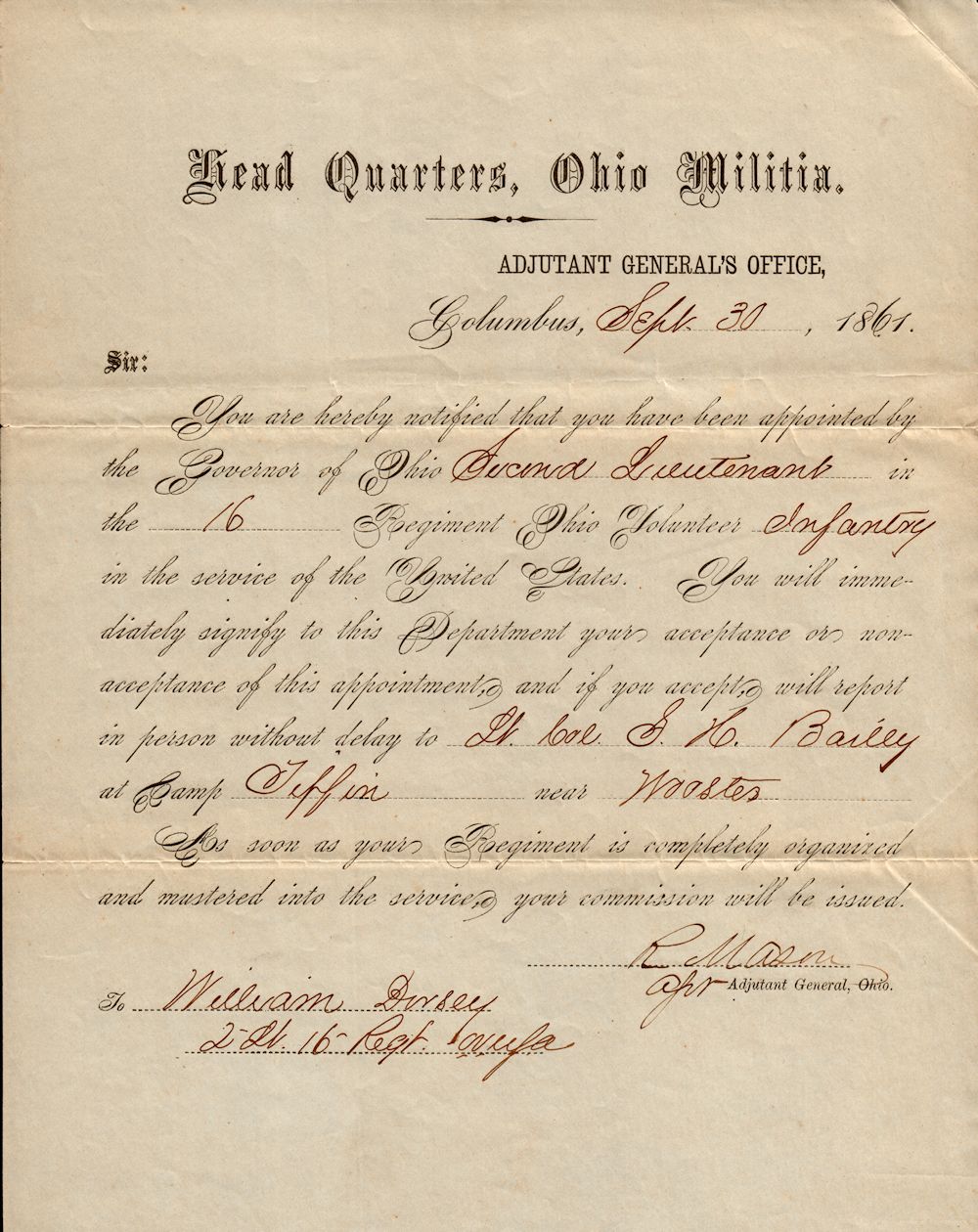 ADJUTANT GENERAL'S OFFICE,
Columbus, Sept. 30, 1861.
Sir:
You are hereby notified that you have been appointed by the Governor of Ohio Second Lieutenant in the 16 Regiment Ohio Volunteer Infantry in the service of the United States. You will immediately signify to this Department your acceptance or non-acceptance of this appointment, and if you accept, will report in person without delay to Lt. Col G. H. Bailey at Camp Tiffin near Wooster.
As soon as your Regiment is completely organized and mustered into the service, your commission will be issued.
R Mason
Asst Adjutant General, Ohio
To William Dorsey
2nd Lt. 16th Regt. ovusa