Web Author's Notes:
There are few images of locations or objects available today which the 16th Ohio soldiers would have seen during their stay on the Texas coast in late 1863 and early 1864. Below are images of the Matagorda Island Lighthouse which the soldiers did see and of which they mentioned while stationed there.
The lighthouse, made of iron with a brick lining, was originally built in 1852 and positioned on the southeast coast of Matagorda Island, overlooking the entrance to Pass Cavallo and Matagorda Bay (see map below). The Confederates attempted to destroy the lighthouse, succeeding in damaging it. In 1873 the lighthouse was rebuilt on higher ground about two miles further inland at the site where it still stands, today. The lighthouse was fully renovated in the late 1990s and early 2000s. Details can be found on the Internet by searching for Matagorda Island Lighthouse.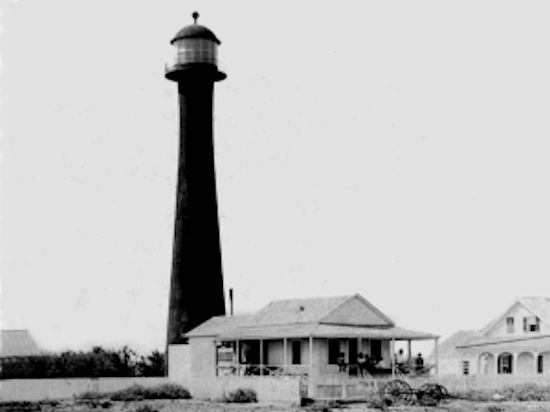 above: Circa 1910 photo of the lighthouse and lightkeepers quarters
below: a more recent image of the lighthouse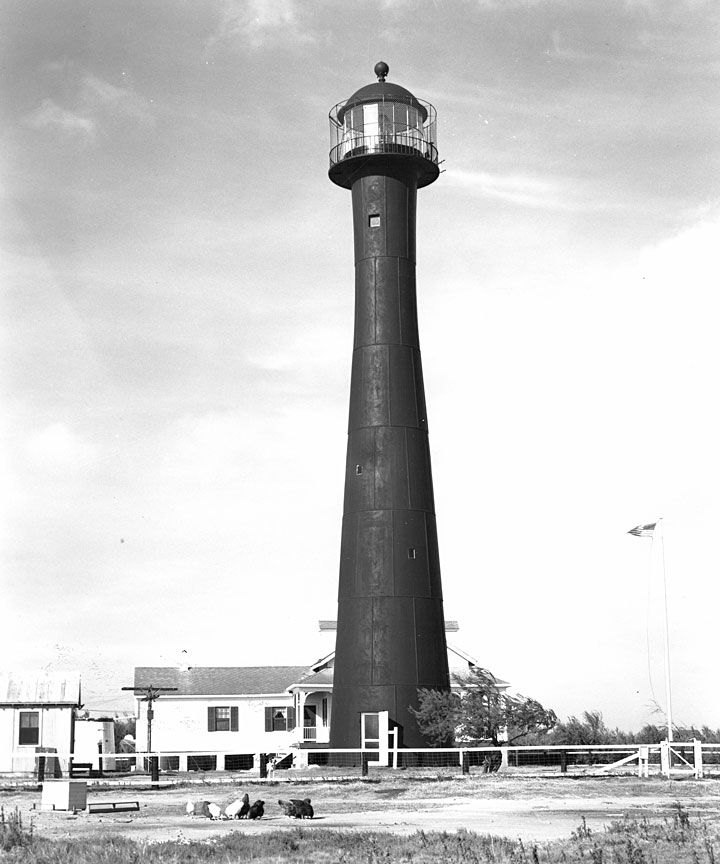 ---
Below is a period map annotated with important locations involving the 16th Ohio in March and April, 1864, while on duty at Matagorda Island. The original location of the Matagorda Island Lighthouse, shown above, is identified on the map, highlighted with the lower red star. In 1873 the lighthouse was moved about two miles almost due west, to higher ground. Also identified on the map, below, is the Saluria Lighthouse, also mentioned by 16th Ohio troops.