Below is a photo of Confederate General John Brown Gordon, Lt. Colonel of the 11th Tennessee Volunteer Infantry at the time, captured by Corporal Paul Wilder and Private John McCluggage, at Tazewell on August 6, 1862. Below the photo is a brief biography of General Gordon.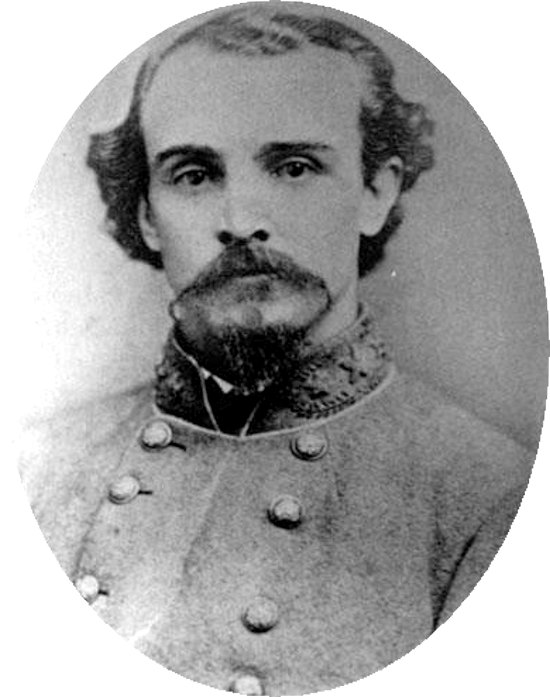 Gen. John Brown Gordon
Brigadier-General John Brown Gordon, one of the youngest of the Confederate general officers, was born in Giles county, Tenn. He was graduated at the Western military institute at Nashville in 1859.
At the outbreak of the civil war he entered the service of his native State as drill-master for the Eleventh Tennessee infantry, which with other troops was soon after turned over to the Confederate authorities. He was successively made captain, then lieutenant-colonel, and finally colonel of this regiment (December, 1862).
While serving in east Tennessee in the summer of 1862 he was captured at Tazewell, but being soon exchanged he participated in the Kentucky campaign. Just after receiving his commission as colonel he led his men in the fierce battle of Murfreesboro. In this engagement he was again captured, but was back with his command at the battles of Chickamauga and Missionary Ridge, winning fresh laurels on these famous fields.
In Cheatham's division during the arduous Dalton-Atlanta campaign, he and his men sustained their reputation for valor and efficiency, and on August 15, 1864, he was commissioned brigadier-general, succeeding A. J. Vaughan. He commanded his brigade at Jonesboro, and in the fearful battle at Franklin on the afternoon of November 30, 1864, in which fell the flower of the army of Tennessee, Gordon led his brigade in an impetuous charge upon the Federal works, he and his men being the first to reach the parapet and pierce the enemy's lines.
But such masses of Federals were poured upon them at this point that they were forced back over the parapet, Gordon and some of his men having held on so stoutly as to be captured by the enemy within their lines. He remained a prisoner of war until August, 1865, and was then released on parole.
Returning home, General Gordon took up the practice of law. In 1883 he was appointed one of the railroad commissioners of Tennessee. In 1885 he was appointed to a position in the interior department of the United States government, and served four years among the western Indians. In 1892 he became superintendent of the public schools of the city of Memphis.
Source: Confederate Military History, vol. X, p. 309