THE LONG ENCAMPMENT AT CUMBERLAND FORD
During this time the 16th Ohio made camp on the south or west side of the Cumberland River at Cumberland Ford, Kentucky. It is believed their camp was very close to the ford and on or very near the ground where Pineville, Kentucky now exists. Cpl. Theodore Wolbach describes the regiment's activity during this period:
In a day or two we were as comfortably established as the wet inclement season would permit. Sickness invaded our regiment to an alarming degree. Our hospital was in a brick building at the Ford. ... Here eight of our men died and were buried with the honors of war on an artificial mound in the vicinity. ... Besides drilling and picket duty details were sent out to cut sticks and withes and construct gabions, hurdles and fascines which were used in making a redoubt on the north side of the river at the Ford. At this earthwork Wetmore's 9th Ohio Battery were encamped. Mundy's cavalry were doing out post duty toward the Gap, with the enemy in force fourteen miles distant. It was not unusual for the advanced pickets to exchange a few shots, and on several occasions our regiment was called out by the long roll as some mounted courier dashed with panting steed into headquarters these lively episodes at the front.
The regiment would spend 28 days at this campsite participating in several scouting missions probing the Confederate defenses at and around Cumberland Gap, about 12 miles to the south.
---
Period map showing the approximate location of the 16th Ohio's camp at Cumberland Ford, Kentucky.
image from Library of Congress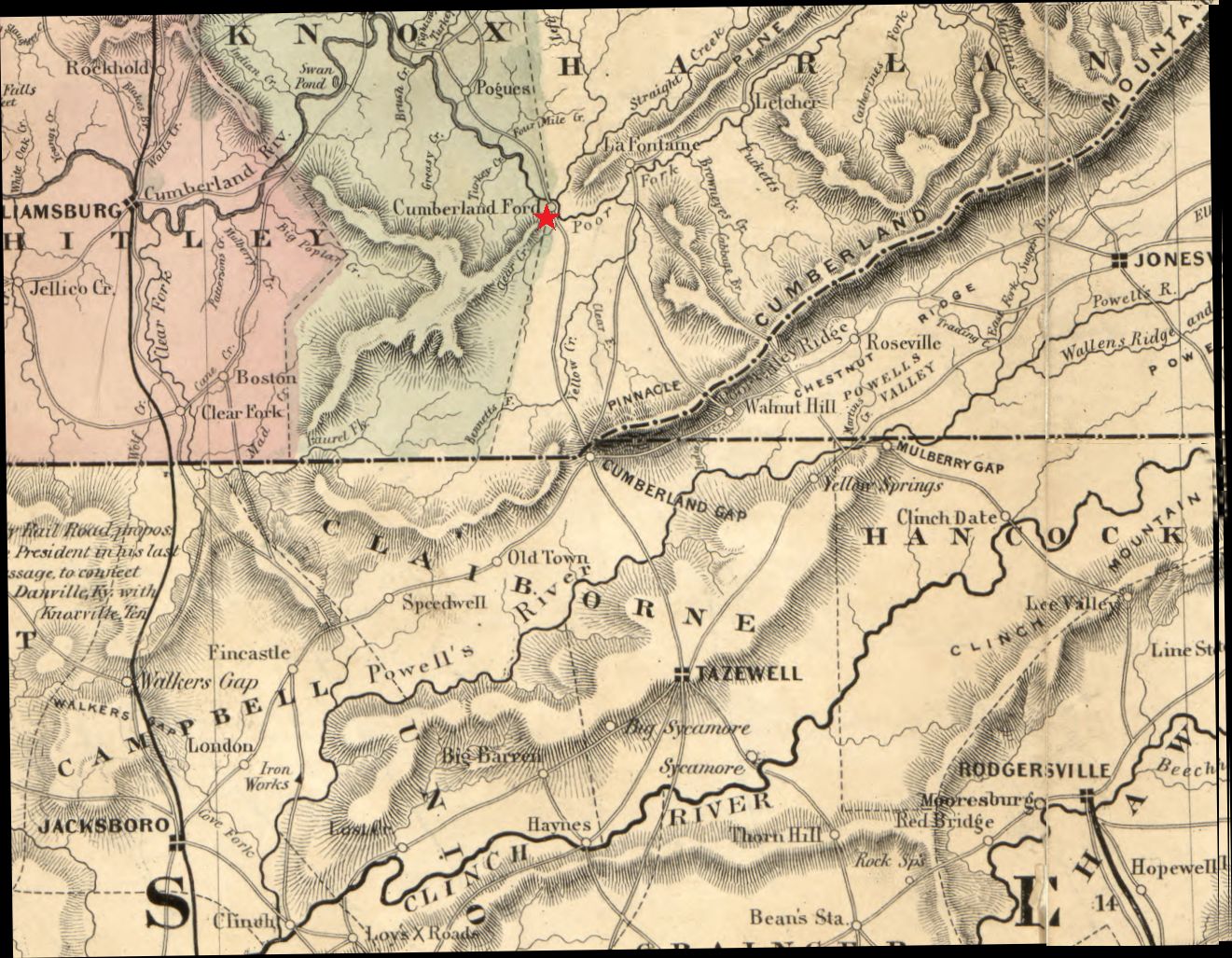 ---
modern day map showing the approximate location of the 16th Ohio's camp at Cumberland Ford, Kentucky
courtesy Google Maps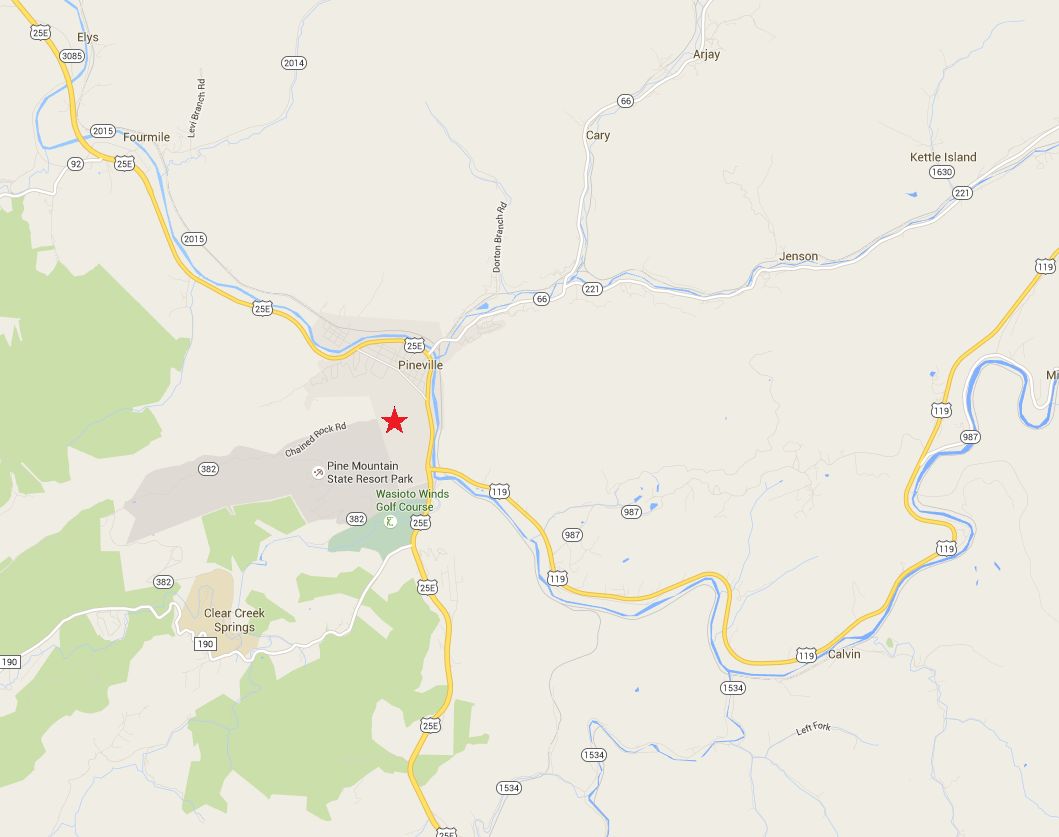 ---
Modern day photo of Pineville, Kentucky, along the Cumberland River, taken from Pine Mountain. The ford was near the current highway bridge across the river. It is believed the regiment camped on the level ground, visible below, as the town of Pineville. The highway heading south, bottom right-hand corner, leades to Cumberland Gap.
courtesy Google Maps