HALL'S GAP - END OF THE ROAD
Today, the regiment passed by Camp Dick Robinson, the first federal camp established to recruit troops south of the Ohio border, then through Stanford and went into camp on the north side of Halls Gap, Kentucky, for a total of 16 miles. According to Cpl. Wolbach, the road they had been marching on now ended. He tells us:
The next day we tramp on through Stanford into Garrand county, and encamp at Hall's Gap. Here the Pike ends and the foot-hills of the Cumberland Mountains commence.
---
period map showing approximate route of the 16th Ohio from their campsite near Lancaster, to Halls Gap, Kentucky
image from Library of Congress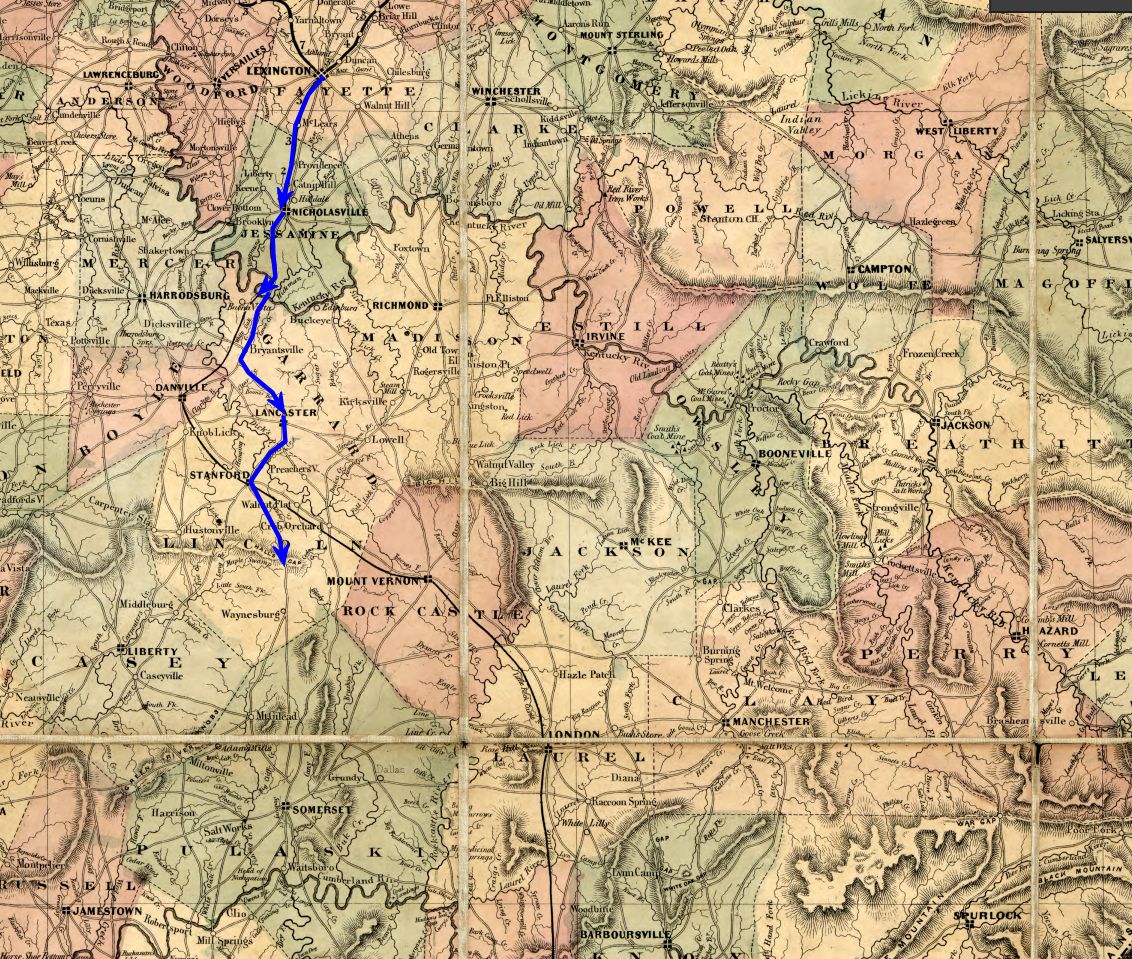 ---
modern day map showing approximate route of the 16th Ohio from their campsite near Lancaster, to Halls Gap, Kentucky