Web Author's Notes:
Below is a transcription of the recorded proceedings of the 16th Ohio's twenty-fourth reunion at Wooster, Ohio. It was taken from an unidentified source, assumed to be an addendum to the original
Proceedings of Eleven Reunions Held By the 16th Regiment, O.V.I
, compiled by Enos Pierson, Secretary of 16th O.V.I. Reunion Association, in 1887. This document was provided by fellow 16th OVI descendant H. Arlan Heiser of Ohio.
Certain misspellings from the original document, believed to be accidental, were corrected, while others were transcribed as recorded.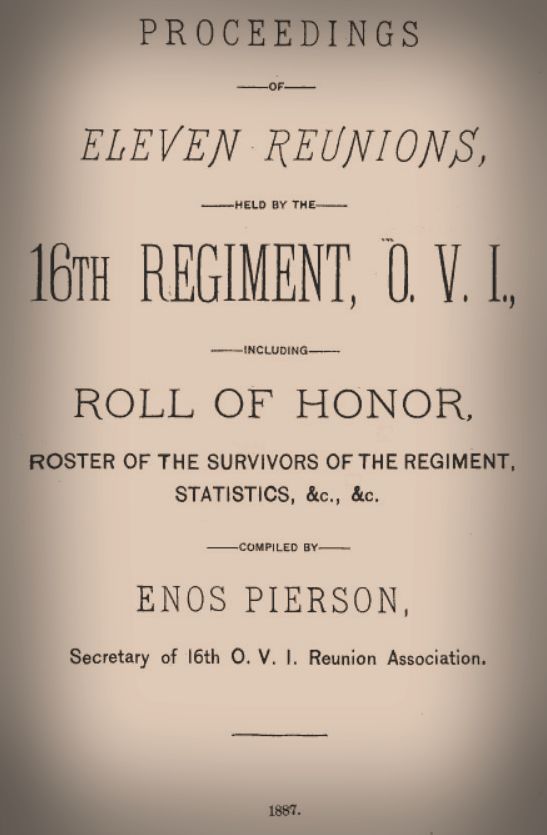 They were Wooster's Guests During their 24th Annual Gathering
--History of a Brave Organization Rapidly Becoming
Depleted
In various organizations, Wayne County furnished many soldiers in the War for the Union, over four thousand men, but none of higher repute for gallantry and good service than those of the old Sixteenth Ohio Volunteer Infantry, which held its 24th consecutive annual reunion in Wooster on Wednesday, September 13. ...