Images from the
Thirty-second Regimental Reunion
16th Ohio Volunteer Infantry
Orrville, Ohio
September 26-27, 1907
Web Author's Notes:
Pin and newspaper article from the 1907 Reunion at Orrville, Ohio. The newspaper article, contributed by 16th Ohio researcher Rob Garber, contains a typo as the date should read September 26.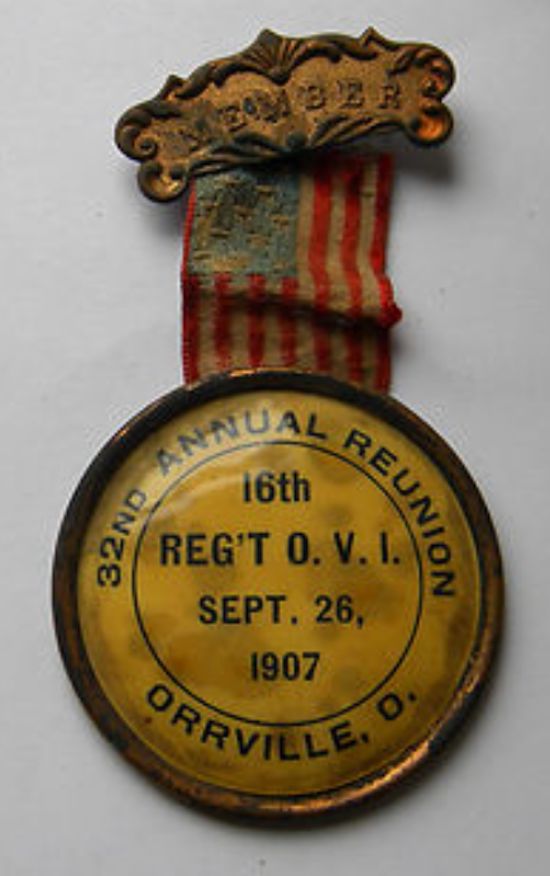 ---
Coshocton Weekly Times, August 8, 1907

On September 2 (26) the 16th O. V. I. will meet in Orrville, when the old veterans will be given a good time.