Images from the
Twenty-seventh Regimental Reunion
16th Ohio Volunteer Infantry
Akron, Ohio
August 6, 1902
Web Author's Notes:
Thanks to 16th Ohio researcher Rob Garber for the articles, below. Rob is the 3rd great nephew of Capt. William Buchanan, Company F, and has provided much research and contribution to this website.
Akron Daily Democrat - August 2, 1902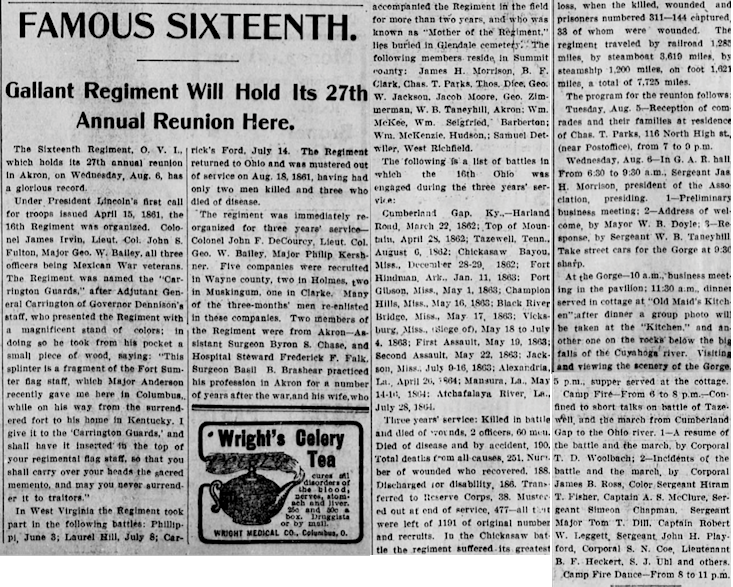 Akron Daily Democrat - August 7, 1902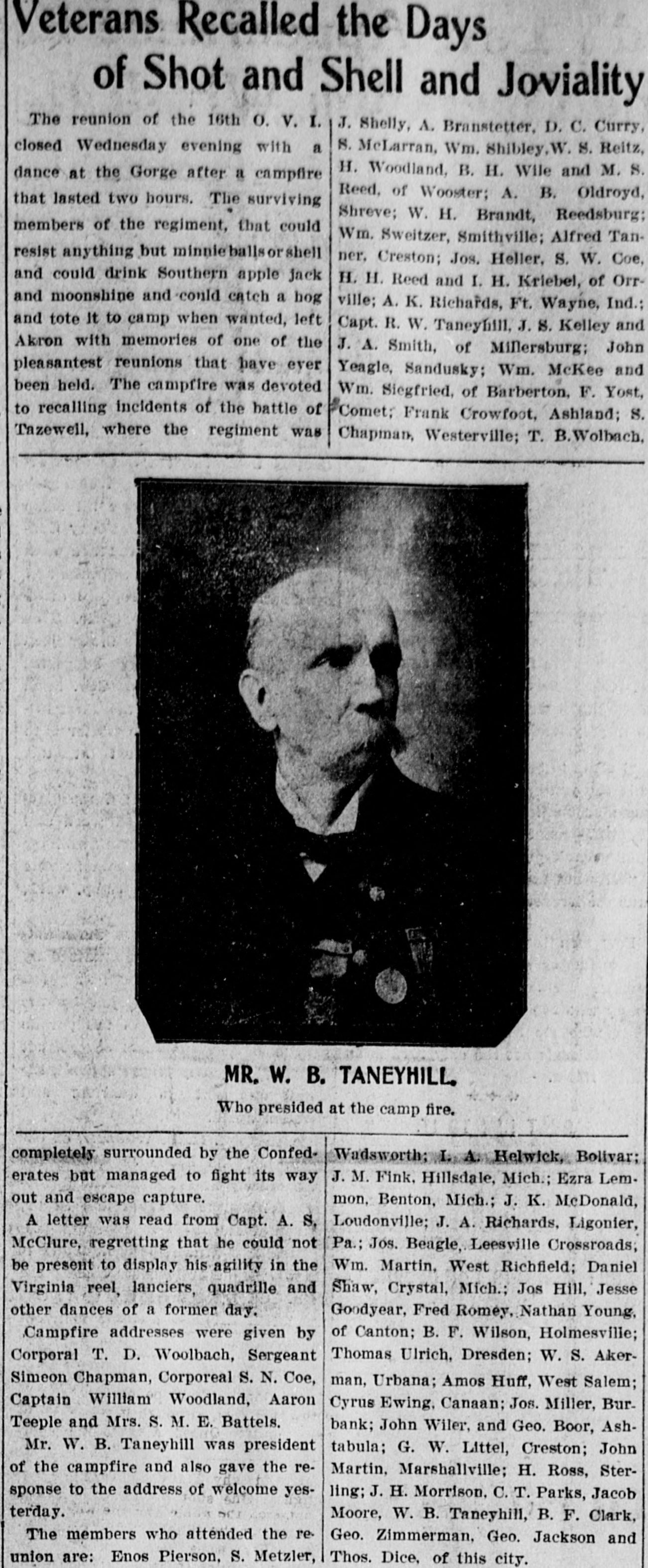 Greenville, Pennsylvania Record-Argus - August 8, 1902
and New Bethlehem Ohio Vindicator - August 15, 1902